Many 1031 exchangers evaluating Delaware Statutory Trusts for their replacement property are often surprised to discover that offerings frequently have different fee structures. And while you may want to stay away from a sponsor who consistently promotes its offering as having the lowest fees, you do want to determine that the fees associated with the DST you ultimately select are fair and competitive.
As with the earlier qualities we've written about, you should evaluate with a sponsor (track record, asset class preference, financial strength, and tenant diversification), DST fees directly impact your investment performance, so you'll want to ensure your fees are reasonable.
Ultimately you want to select a DST with a sponsor committed to optimizing your investment outcome. After all, the sponsor would like you to reinvest in its next offering, and we believe the best way to accomplish that is by meeting or exceeding projected returns by not overburdening the DST with excessive fees.1
Common DST Fees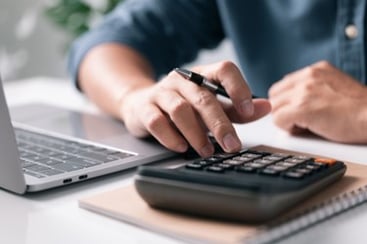 Since a DST is a passive investment, many of the upfront expenses 1031 exchangers are familiar with acquiring investment property like legal, lending, inspection, and the sponsor incurs closing costs. And to extend a DST offering to you and manage the properties in the trust, the sponsor also incurs other expenses associated with distribution and property management and disposition.
So, when evaluating a DST, you should expect the sponsor to explain any fees associated with:
Setting up the legal DST entity
Identifying properties, due diligence, and underwriting
Creating marketing offering materials
Loan acquisition
Closing costs
Commercial broker transaction
Broker-dealer distribution
Property management
Asset management (investor reporting, tax filing)
Property disposition (upon liquidating the DST)
Not every DST charges investor fees associated with these expenses, and as mentioned, fees can vary from one offering to another.
Our team of professionals at Bangerter Financial Services has helped many investors complete their DST 1031 exchange transactions with only offerings we have rigorously evaluated from a fee structure perspective. We hope this discussion has helped provide a perspective on why it's valuable to assess how a DST sponsor structures the fees in its offerings.
Our next post will highlight why we believe it's essential to identify a DST sponsor with a stable management team that has years of experience working together.
Also, for a handy reference tool on the topic, download your FREE copy of our checklist, Six Qualities Your DST Sponsor Must Have.
There are material risks associated with investing in DST properties and real estate securities including liquidity, tenant vacancies, general market conditions and competition, lack of operating history, interest rate risks, the risk of new supply coming to market and softening rental rates, general risks of owning/operating commercial and multifamily properties, short term leases associated with multi-family properties, financing risks, potential adverse tax consequences, general economic risks, development risks, long hold periods, and potential loss of the entire investment principal.
Investment advisory services offered through Bangerter Financial Services, Inc. A state Registered Investment Advisor. Registered Representative and securities offered through Concorde Investment Services, Inc. (CIS), member FINRA/SIPC. Bangerter Financial Services, Inc. is independent of CIS.