As you evaluate DST offerings for your 1031 exchange replacement property and assess the sponsors of the DSTs you are interested in, you will want to explore each sponsor's perspective on the types of property it acquires. As important as a sponsor's track record and financial strength discussed in our earlier posts, the asset classes a sponsor chooses to own are critical in determining how a DST may perform.
A Look Back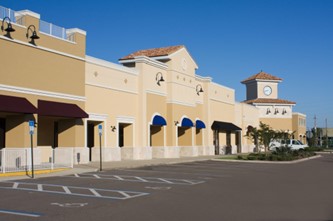 Your review of a sponsor's track record reveals the property types it has acquired and managed over time. For example, some sponsors specialize in owning one property type and diversify their offerings by geographic location or market (primary, secondary, etc.). Other sponsors may acquire many different asset classes and diversify their offerings by property.
Regardless of a sponsor's strategy, however, you must confirm the sponsor can demonstrate its skill in acquiring and managing the type of property owned in the DST you are evaluating. For example, we believe it is wise to avoid a sponsor with a history of managing multifamily properties, offering a DST that owns industrial properties because they have performed well the past few years.
A Look Forward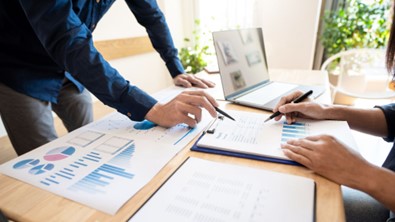 Equally important in evaluating a sponsor's asset class preference by reviewing its track record is the sponsor's ability to defend why it believes the property held in the trust will perform as intended throughout the life of the DST.1
Some sponsors may buy properties that are performing well now but could face challenges in the next few years. For example, several sponsors offer triple-net lease Walgreens and CVS properties. On the surface, these would appear to be sound investments as these companies are credit-worthy tenants often secured by long-term leases.
However, upon closer inspection, we believe concerns emerge. CVS, for example, has announced plans to close over 900 stores starting in 2022.1 raising questions about its business model. And concerns remain around the recovery and strength of the overall retail sector, with consumer appetite for online shopping staying strong.
Ultimately, market conditions will largely influence how commercial properties perform. A quality sponsor that has endured multiple market cycles will generally own properties it believes are resilient to different environments.
The key points to remember are:
The sponsor should have a successful track record of owning and operating the same type of property you are considering for your 1031 exchange replacement property.
The sponsor should have a strong business case supporting the property owned in the trust and why it believes it will perform as expected until the DST liquidates.2
Our next post will discuss why you should know how a sponsor may reduce tenant concentration risk.
Also, for a handy reference tool on the topic, download your FREE copy of our checklist, Six Qualities Your DST Sponsor Must Have.
1 https://risnews.com/cvs-closing-900-retail-stores-starting-2022
Diversification does not guarantee a profit or protect against a loss in a declining market. It is a method used to help manage investment risk.
There are material risks associated with investing in DST properties and real estate securities including liquidity, tenant vacancies, general market conditions and competition, lack of operating history, interest rate risks, the risk of new supply coming to market and softening rental rates, general risks of owning/operating commercial and multifamily properties, short term leases associated with multi-family properties, financing risks, potential adverse tax consequences, general economic risks, development risks, long hold periods, and potential loss of the entire investment principal.
The companies listed herein may have proprietary interests in their names and trademarks. Nothing herein shall be considered an endorsement, authorization, or approval of Bangerter Financial, or the investment vehicles they may offer, of the aforementioned companies. Further, none of the aforementioned companies are affiliated with Bangerter Financial in any manner.
Investment advisory services offered through Bangerter Financial Services, Inc. A state Registered Investment Advisor. Registered Representative and securities offered through Concorde Investment Services, Inc. (CIS), member FINRA/SIPC. Bangerter Financial Services, Inc. is independent of CIS.