If you are considering investing in a Delaware Statutory Trust (DST) as replacement property for your 1031 exchange, you will appreciate this series of posts. At Bangerter Financial, our investment professionals conduct rigorous due diligence on every DST sponsor before we even consider adding one of their offerings to our platform.
As part of our commitment to helping educate our clients on 1031 exchanges and DSTs, in this discussion, we will share several of the essential qualities our team requires of a sponsor during evaluation so that you can be better informed when exploring your DST options.
Assessing a DST Sponsor's Track Record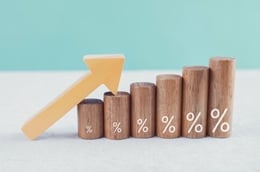 Reviewing a DST sponsor's track record is essential for due diligence. A sponsor's track record reveals how it has performed on all previous offerings and provides insight into the sponsor's skills at identifying, underwriting, acquiring, managing, and divesting commercial real estate properties.
A sponsor's track record will show investors' cash flows from their DST investments and their return on equity when the properties are sold. Of course, past performance is no indicator of what to expect in the future. Still, a quality sponsor should have a long list of offerings that confirm its ability to execute consistently on its business plan.
Key Factors to Consider
In addition to evaluating past performance, there are three other factors we pay close attention to when assessing a sponsor's track record.
Longevity
Sponsors that have been in the business for 15-20 years or longer are the companies that generally have established a proven track record. A new sponsor entering the industry may have a talented team and a competitive offering, but there is no substitute for the value of longevity in private real estate investing.
Market and Economic Cycles
Track record will reveal how a sponsor's skill at acquiring and managing properties through the trough, expansion, peak, and contraction stages of the real estate cycle. Equally important is how the sponsor has performed during a recession.
Business Plan
A sponsor should also show how it consistently follows a well-defined business plan, offering after offering. A sponsor's team members may change over time, but adhering to a structured, proven business plan can help ensure that the sponsor executes its strategy consistently.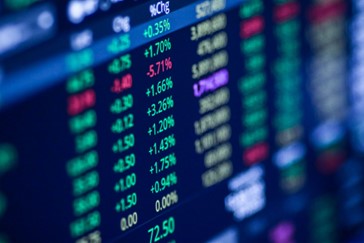 We trust this first post has helped explain how we evaluate a DST sponsor's track record. Next up, we will share our perspective on a sponsor's financial strength and DST structuring.
Also, for a handy reference tool on the topic, download your FREE copy of our checklist, Six Qualities Your DST Sponsor Must Have.
There are material risks associated with investing in DST properties and real estate securities including liquidity, tenant vacancies, general market conditions and competition, lack of operating history, interest rate risks, the risk of new supply coming to market and softening rental rates, general risks of owning/operating commercial and multifamily properties, short term leases associated with multi-family properties, financing risks, potential adverse tax consequences, general economic risks, development risks, long hold periods, and potential loss of the entire investment principal.
Investment advisory services offered through Bangerter Financial Services, Inc. A state Registered Investment Advisor. Registered Representative and securities offered through Concorde Investment Services, Inc. (CIS), member FINRA/SIPC. Bangerter Financial Services, Inc. is independent of CIS.